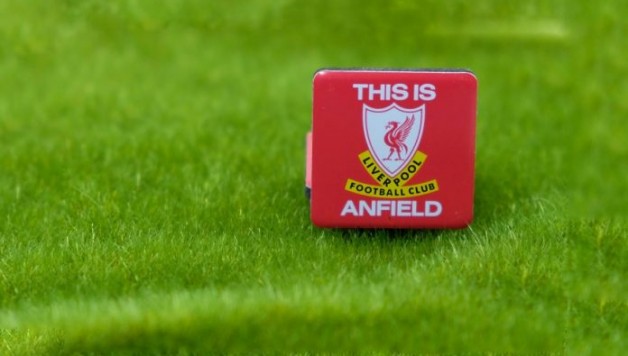 S.P. Read Esq: LIVERPOOL v MAN U
Our daily columnist and pundit S.P. Read Esq. looks ahead to the Premier League game on Sunday between LIVERPOOL v MAN U and finds the best opportunities available on Star Spreads, the home of sports spread betting.
---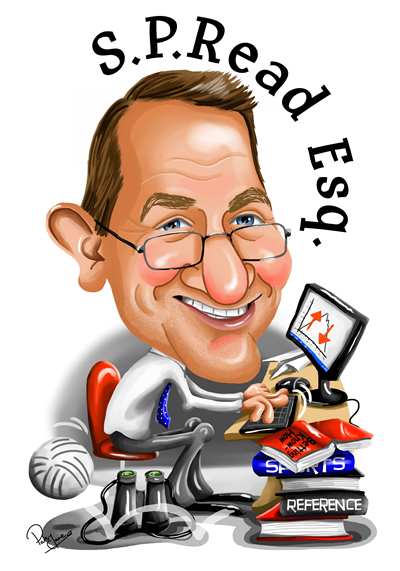 There are few games all season that are more anticipated than Liverpool facing Manchester United and the clash between the famous rivals will be watched the world over.
Few observers however, would have thought that the gap between the two would be so big at the beginning of the season. Liverpool are second in the table but 16 points ahead of their rivals who are 16 miles down the M62 and there's probably been a good deal of luck in the margin not being even wider.
Liverpool have always had plenty of forward firepower but over the past 18 months Jurgen Klopp spent big – but also wisely – and now has one of the most well rounded sides in the Premier League. Virgil van Dijk's presence at the back has been a gamechanger for them defensively but the arrival of goalkeeper Alisson – who single handedly kept them in the Champions League on Wednesday – has taken their defence to the next level.
Liverpool have not conceded more than one goal in any of their last 19 Premier League matches and let in just six goals all season – a far cry from the side of last season that conceded 38 goals.
Is is untimely, then, that Joe Gomez and Joel Matip are ruled out – although Dejan Lovren has improved a good deal over the past year. Liverpool will be hoping that Trent Alexander-Arnold can make it to the starting XI as he is doubtful, although James Milner performed solidly against Bournemouth in that role.
Perhaps more importantly for them, their big three have re-found the form of last season (and also the beginning of this campaign) with five straight wins in the Premier League including a 4-0 victory at Bournemouth last week with a Mo Salah hat-trick. The Egyptian has roared back to form in recent weeks, with the only goal against Napoli.
Manchester United also made it through to the last 16 of the Champions League, but that was by default and there was another miserable night for United as they lost 2-1 to Valencia with a Phil Jones own goal when United's first shot on target did not come until the 73rd minute.
It was another footnote in a litany of poor performances this season and their only two wins in the last month have come against Young Boys at Old Trafford when a 90th minute Marouane Fellani goal was the difference, and then a 4-1 thumping of Premier League basement dwellers Fulham.
United's problems are not stemming from attacking play – Romelu Lukaku has finally broke his goal drought whilst either of Rashford or Lukaku have scored in the last three games – but more a defensive crisis with Victor Lindelof, Marcos Rojo and Chris Smalling all out.
Jose Mourinho is likely to revert to his away day format to overcome this, and have his side sat deep as possible – as has been the case in the last two meetings at Anfield, which have ended 0-0.
Liverpool v Man Utd
Premier League
16:00 Sky Sports Premier League / Sky Sports Main Event / Sky Sports Ultra HD
HEAD TO HEAD RECORD
(Maximum 10 matches)
MAR 2018 PREMIER LEAGUE Manchester United 2-1 Liverpool
OCT 2017 PREMIER LEAGUE Liverpool 0-0 Manchester United
JAN 2017 PREMIER LEAGUE Manchester United 1-1 Liverpool
OCT 2016 PREMIER LEAGUE Liverpool 0-0 Manchester United
MAR 2016 EUROPA LEAGUE Manchester United 1-1 Liverpool
MAR 2016 EUROPA LEAGUE Liverpool 2-0 Manchester United
JAN 2016 PREMIER LEAGUE Liverpool 0-1 Manchester United
SEP 2015 PREMIER LEAGUE Manchester 3-1 Liverpool
MAR 2015 PREMIER LEAGUE Liverpool 1-2 Manchester United
DEC 2014 PREMIER LEAGUE Manchester United 3-0 Liverpool
It's likely Liverpool have enough to break the resistance, especially this season, but it could be a game of small margins and there maybe an element of cancelling each other out – especially in the early stages – so a buy of the first match goal time could be rewarded on Star Spreads.
CLICK FOR LIVERPOOL v MAN U MARKETS ON STAR SPREADS
RECOMMENDED BETS (scale 1-100 points)
BUY FIRST MATCH GOAL 15 points at 35 with Star Spreads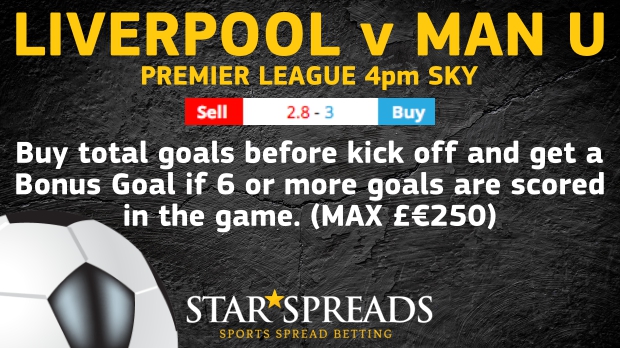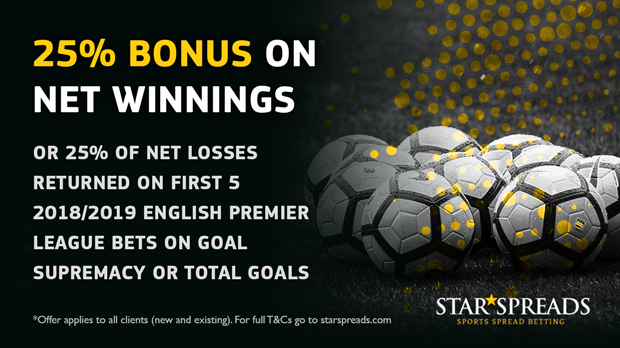 Any spread prices quoted are indicative and as always prices are subject to fluctuation.
Please note the opinion, views and forecasts above are of the author and not of Star Spreads.