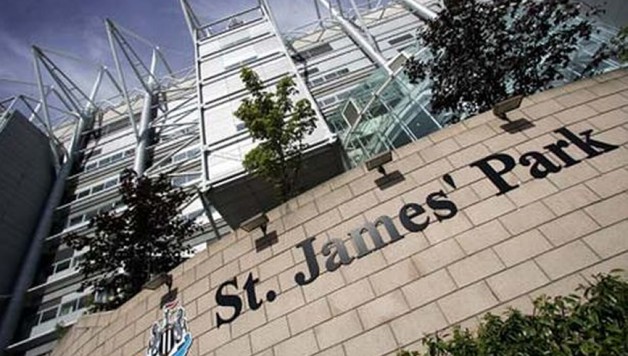 S.P. Read Esq: NEWCASTLE v MAN U
Our daily columnist and pundit S.P. Read Esq. looks ahead to the Premier League game on Wednesday between NEWCASTLE v MAN U and finds the best opportunities available on Star Spreads, the home of sports spread betting.
---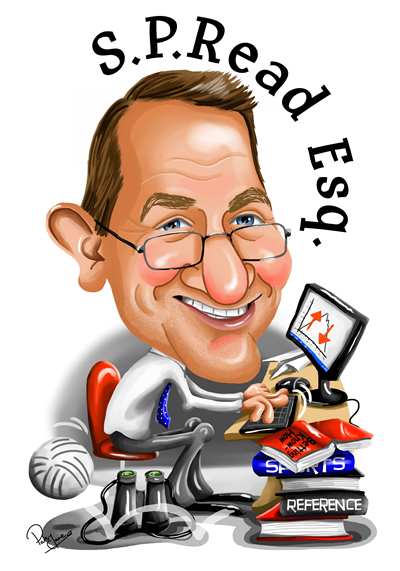 It appears to be a case of New Year, New Manchester United, as they head to Newcastle United tonight with a spring in their step. They have been given a licence to attack under their new boss and they have taken that with aplomb, putting three impressive wins together in just over a week.
They have scored 12 goals in those three games and what's notable is the mood around the club and the team. The Stretford End was roaring as Huddersfield and Bournemouth were systematically dismantled and Paul Pogba led the charge for the second straight week in a row. A simple change in management has allowed the fans to see why he is one of the most expensive players in the world and Pogba scored two goals for the second straight week in a row against Bournemouth and he's also provided three assists.
Marcus Rashford has been let off the leash and was a menace on Sunday, scoring for the second time in three games, and with Antony Martial also seen to much greater effect it's clear this United side is a different proposition.
This is the toughest test they've had since changing managers as Newcastle tend to be stiff opposition to break down at home. Rafa Benitez is nervously looking over his shoulder as there have been recent wins for Fulham, Burnley and Cardiff that make the relegation race even tighter and it's hard to imagine them buying too many players in the January transfer window.
That said, they stayed up last season and a comparison with them at this stage show that they are on pace for exactly the same total. They could really have done with holding on for three points at Watford before Abdoulaye Doucoure's equaliser but they presented a stiff resistance and they have been hard for visiting members of the big six to break down.
Newcastle United v Man Utd
Premier League
20:00 Sky Sports Premier League / Sky Sports Main Event / Sky Sports Ultra HD
HEAD TO HEAD RECORD*
(Maximum 10 matches)
OCT 2018 PREMIER LEAGUE Manchester United 3-2 Newcastle
FEB 2018 PREMIER LEAGUE Newcastle 1-0 Manchester United
NOV 2017 PREMIER LEAGUE Manchester United 4-1 Newcastle
JAN 2016 PREMIER LEAGUE Newcastle 3-3 Manchester United
AUG 2015 PREMIER LEAGUE Manchester United 0-0 Newcastle
MAR 2015 PREMIER LEAGUE Newcastle 0-1 Manchester United
DEC 2014 PREMIER LEAGUE Manchester United 3-1 Newcastle
APR 2014 PREMIER LEAGUE Newcastle 0-4 Manchester United
DEC 2013 PREMIER LEAGUE Manchester United 0-1 Newcastle
However, they have lost all but one of their six matches against top half opposition and each one of their matches against the top six as well.
Goals looks the bet, Newcastle will aim to sit deep to stifle United but they have the pace now to fashion an opportunity and if they take the lead United will have to come forward.
CLICK FOR NEWCASTLE v MAN U MARKETS ON STAR SPREADS
RECOMMENDED BETS (scale 1-100 points)
BUY FIRST MATCH GOAL 15 points at 32 with Star Spreads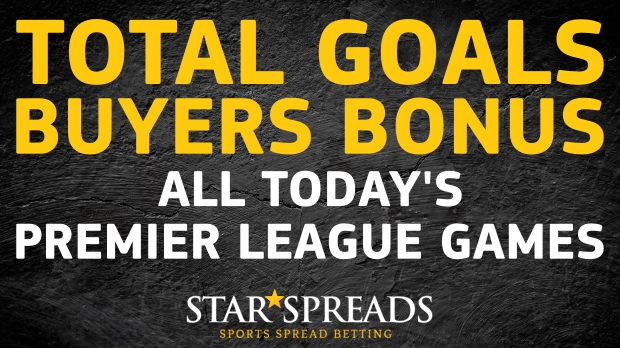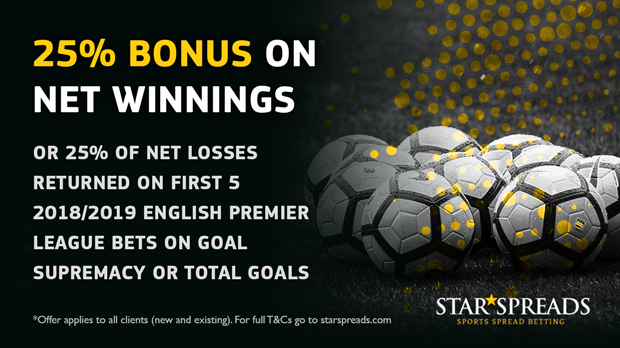 Any spread prices quoted are indicative and as always prices are subject to fluctuation.
Please note the opinion, views and forecasts above are of the author and not of Star Spreads.