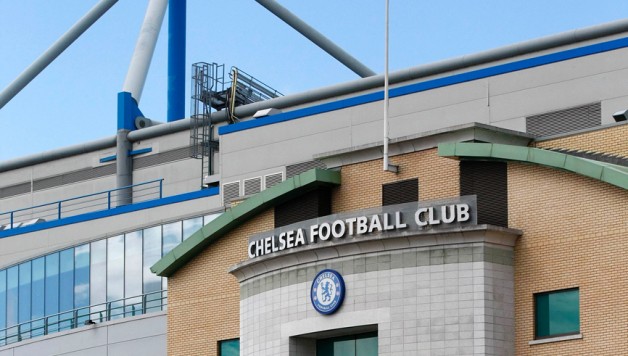 Changing times (…. and odds)
Times they are a changing.
The odds are too.
Man U are the biggest price they have EVER been pre ANY Premier League match as they go into battle at Stamford Bridge this afternoon.
Martin from the Star Sports (our sister fixed odds firm) trading desk reported at lunchtime the support for Chelsea shows no let up with Man U friendless as a result.
That's quite a stat and a reflection on how the current Man U set-up is a much paler imitation of their former selves.
The prices banded around about Man U are not only a reflection of their current sporadic form but also the injury problems that have built up for manager David Moyes.
Strikers Wayne Rooney (groin) and Robin van Persie (thigh) miss the trip to Stamford Bridge whilst defender Rafael serves the last of his three-match ban.
Such is the pace being set by Man City and Arsenal that Chelsea find themselves needing the three points just to keep tabs with them and even a win today will not move them their current third berth.
It's a match which over the years has produced plenty of goals (except last time they met when it was a nil-nil-thriller.
HEAD TO HEAD RECORD
Aug 2013 Premier Man Utd 0-0 Chelsea
May 2013 Premier Man Utd 0-1 Chelsea
Apr 2013 FA Cup Chelsea 1-0 Man Utd
Mar 2013 FA Cup Man Utd 2-2 Chelsea
Oct 2012 Capital One Chelsea 5-4 Man Utd
Oct 2012remier Chelsea 2-3 Man Utd
Feb 2012 Premier Chelsea 3-3 Man Utd
Sep 2011 Premier Man Utd 3-1 Chelsea
May 2011 Premier Man Utd 2-1 Chelsea
Apr 2011 Champions L Man Utd 2-1 Chelsea
The history books show that Man U have won more games than Chelsea at Stamford Bridge, with 30 wins to Chelsea's 22. However, a more telling stat ahead of today's game is that Jose Mourinho has never lost a home game against Man U in two spells as Chelsea manager.
Mourinho is looking for his 100th Premier League victory as manager today and that's exactly what I think will happen.
I ended up with a TINY profit of 0.25 points after Sunderland got a draw against Southampton and will play the same market on Star Spreads today buying the Chelsea supremacy at around 1.
RECOMMENDED BET (1-10 points)
BUY CHELSEA / MAN U for 7 points at around 1 with Star Spreads
RUNNING RETURN (JANUARY): PROFIT 5.00 POINTS
---
Any spread prices quoted are indicative and as always prices are subject to fluctuation.
Please note the opinion, views and forecasts above are of the author and not of Star Spreads.