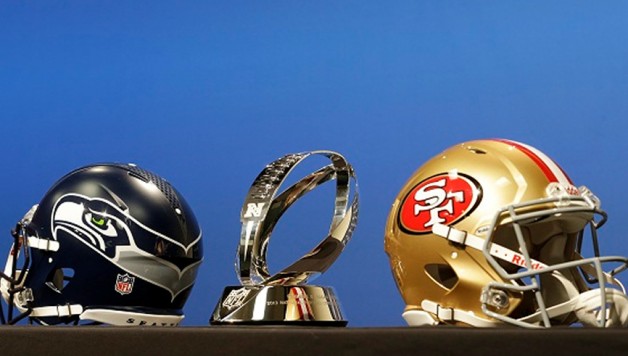 Two cracking NFL games this Sunday as the NFC and AFC crown their champions. Here's my betting preview for both games.
AFC Championship
Two explosive offences, two superb head coaches, two perennial AFC powerhouses… Am I forgetting something? Oh yes, it's Brady / Manning #426!
Two of the top ten greatest NFL quarterbacks of all time clash in this mouth-watering game. Denver were the better regular-season team, although they had a few late wobbles (notably against San Diego) and didn't look all that impressive in beating the same Chargers last week.
New England have the QB, the coach and the playoff pedigree, but they are very banged up, and may find the Denver offence a little too much to handle.
My tip: I can see this game going "under" the points. New England are missing some key players, and Denver's free scoring offensive unit could struggle to put up record numbers against the master strategist Bill Bellichick. Sell total points at 54.
NFC Championship
From offence to defence. From coast-to-coast inter-divisional rivalries to a west-coast local tilt. It's San Fran v Seattle III.
I'm going to give the edge to Seattle here. They were the better team in the regular season, they have the best home field advantage in the league, and they're more rested than their NFC West rivals. San Fran play their third straight road game and will surely be feeling the effects of a couple of bruising playoff tilts against the Packers in frigid Lambeau and the Panthers.
My tip: I can't see past the hosts here, so I recommend a buy of Seattle at 4.5.
---
Any spread prices quoted are indicative and as always prices are subject to fluctuation.
Please note the opinion, views and forecasts above are of the author and not of Star Spreads.